Include tourist attractions on your website
Create a guide for attractions near your establishment and win new customers.
Did you know that 86% of travelers choose their next accommodations based on tourist attractions in the area?
So, don't wait and include guides to tourist attractions to explore near your hotel, cabin, bed and breakfast or campground with the Cirkwi Widget.

Ask your customers about what interests them
98 out of 100 travelers who view your site don't book you. Do you know why ? Because you have to give them good reasons to choose you!
Include guides in all of your communications
3.5M places and activities to create your guide and include them on your web pages, in your emails, at your reception desk,…
You already know that a « satisfied » customer is a customer who books, a customer who comes back and most of all, a customer who gives you a 10/10 rating !
A guide for your establishment and a widget for your website.
A guide for activities near your establishment
Cirkwi will create THE guide for 10 destinations and activities near your hotel, cabin, bed and breakfast or campground free of charge. Create your account today to preview your guide, modify it and finalize it as many times as you need to.
Include your guide on your web pages.
Copy and paste a very simple code onto your site for all the places you want to appear in your guide. It's very easy and clearly explained on your administrator account. The more visible your guide is, the more your customers will be convinced that they have to book you !
Promote your website now!
"Around here" is the new feature that allows you, professionals, to promote your website on the whole set of Cirkwi solutions, which has more than 10 million annual visits.
To go even further,
sign up for PRO
Unlimited guides, unlimited widgets, QR codes and a smartphone interface, multilingual capability …
Unlimited guides for all your customers' profiles
Offer multiple guides in your widget catering to all your customers' preferences: Your selection of restaurants, guides to major cities in the area, unusual places, sporting activities, museums and cultural centers…
Your guides in French, Spanish, English…
Do you get a lot of customers who aren't French? Finally, here's a solution to show them around our beautiful country in their own language. Set the language according to your customers' profiles, create your guides and include them in all your communications.
QR codes and a smartphone interface
For using guides on the go, provide a user-friendly mobile interface for your customers and have QR codes available at your reception desks, in your rooms or at your restaurant tables and help your customers have a memorable stay.
Test it by scanning the QR code with your phone's camera: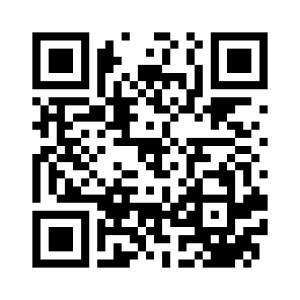 Include guides in emails and texts to your customers.
Guides fit perfectly into reservation confirmation emails. They're even more essential in pre-stay emails and texts. And why not inspire loyalty in your customers once they leave ?
Templates for your Tourism pages
Dozens of templates to create your Tourism pages
Create your space and offer a « Tourism » page that fires the imagination. Improve the look of your widgets, add guide lists, new maps, useful info…choose your template and our team will customize it the way you want.
Are you a hotel group
or a web agency?
Switch to EXPERT
Thanks to API, push the limits of your imagination by customizing your contents infinitely.
To respond to every need (even those we haven't thought of yet) we provide a standard API which gives you complete freedom. You receive the raw data, you store it (or not) and you include it in your services. Your only limit is your imagination. API provides:
Titles
Geolocalization
Categories and tags
Themes
Images and photos
Ratings and rankings
Languages
Favorites
Guides
Ratings by area
…
Our support team and project team are there to help you at all stages of your project.
Select Your Package
Our database of 3.5M tourist destinations and activities around the globe, management tools and streaming console for individuals and companies.
Every company has a story…
In September 2010 in Montreal, Valentin and Benoit Milan envision an innovative site to share their hikes, excursions and road trips. Returning to Europe, they create Cirkwi on January 3, 2011.
Joined by the brilliant Manon Lorang and the talented Jean-Yves Delfosse, Cirkwi soon becomes the leader in tools for sharing tourist itineraries for professionals in France and Belgium.
In November 2017, Benoit devises the « World Is Mine » search engine (Le Wim): all tourist information in all the languages around the world.
In February 2018, the experienced and determined Sylvain Caucheteux joins the company as co-CEO, in partnership with Benoit, with the task of pushing Cirkwi onto the international scene.
In June 2019, Sylvain makes the first round of financing and raises nearly 1M € to accelerate the development of products and team structure.
In November 2019, Nathan Robert, Pierre-Dominique Charron et Christian Schmidt, great longtime collaborators, become Cirkwi shareholders.
In March 2020, on the brilliance of Benoit, the team develops Storyguide. With more than 15,000 guides at its launch, Storyguide is ranked as « The largest travel guide library in the world ».
In January 2021, Cirkwi has nearly 30 hyper-motivated collaborators and 900 satisfied customer sites in 5 countries.
And here are the numbers !
tourist spots and activities
Hiking, excursions and tourist routes
Plus de 2000 professionnels utilisent les solutions Cirkwi